Low-Impact Life
Brand Identity

Faculty advisors
Abby Guido
Bryan Satalino
Crayola advisor
Doug Boehm
Are you ready to live low-impact? Designed collaboratively with Crayola, Low-Impact Life is an activity kit that encourages kids and tweens to lower their carbon footprint. The brand is an endeavor to include green ideas not only in the kit's content, but in the design and branding itself.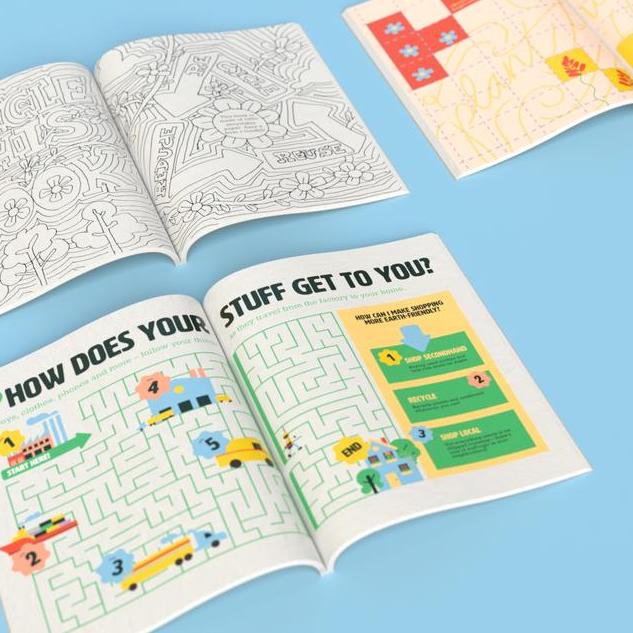 The kit includes an activity book with mazes, puzzles, plantable seed paper, and other activities that encourage kids to think about how they can take care of the earth. Also included are pencils, markers and a reusable tote bag. All of the kit materials are recyclable or biodegradable; the pencils and markers are made of recycled paper rather than wood or plastic.
The packaging for Low-Impact life is all based in natural cardboard, with printed belly bands adding a pop of color. This minimizes the amount of bleach and chemical dye required to manufacture the package.

The kit is also designed to avoid using plastic, with no clamshells, plastic wrap, or plastic-based stickers. Colorful illustrations showing people living green lives are sophisticated yet still eye-catching for kids.